Lucien's laurel cloak was modelled after examples in the Manesse Codex and the Maciejowski Bible: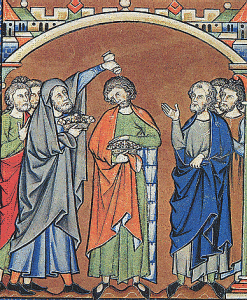 Detail on the clasp here: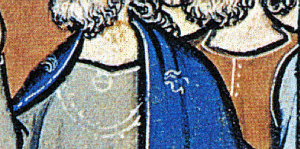 His Excellency, Baron Jehan du Lac, Lucien's former Patron, sewed the cloak.
Lady Edith fingerloop braided the cord in gold and green, the colors of the Order of the Laurel.
Mistress Nicolette Bonhomme embroidered the laurel-wreath appliqué.